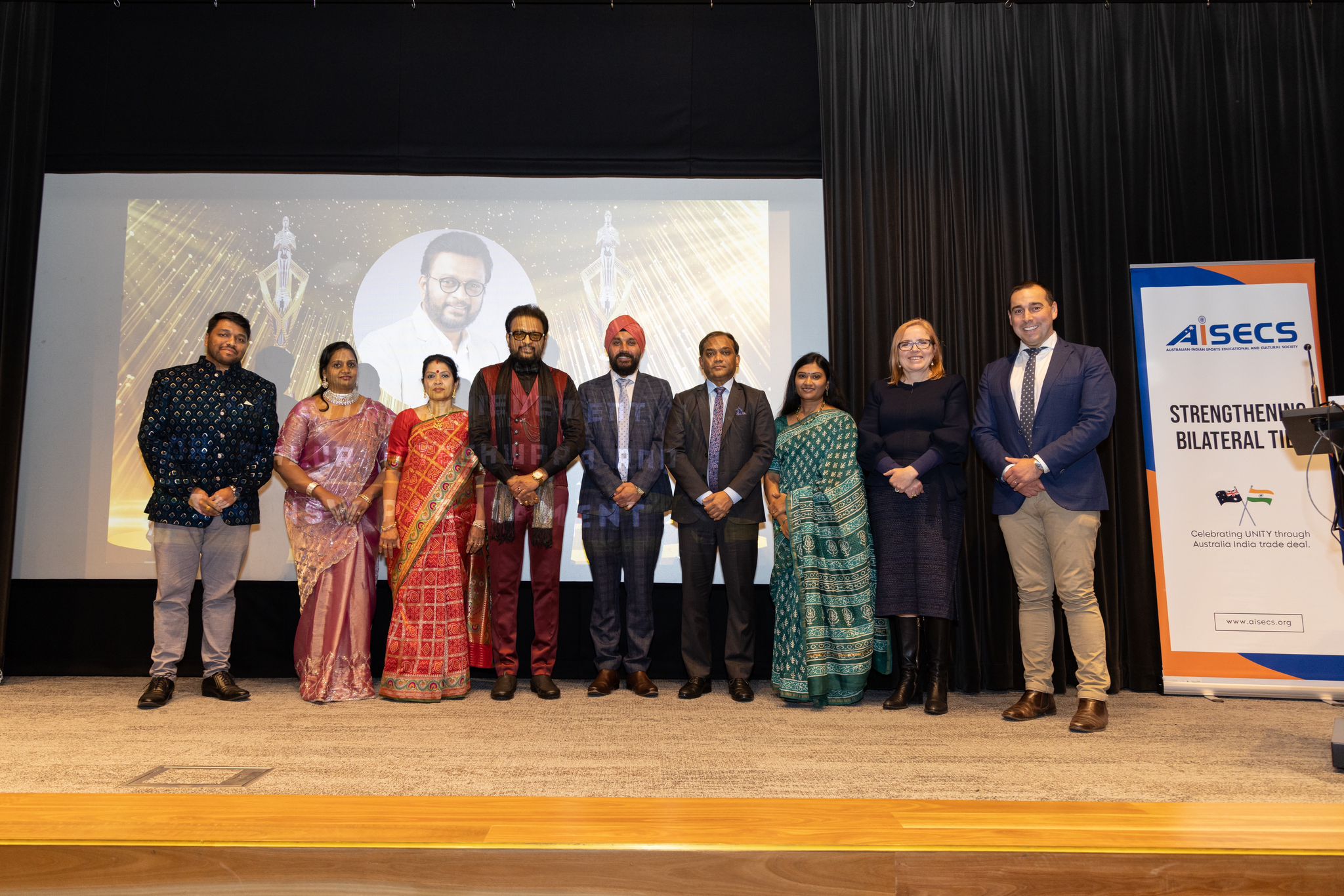 AISECS celebrates the Power of Music
We are thrilled to announce that AISECS organized a spectacular "Celebration of Music" event at the prestigious NSW Parliament! 🏛✨
The event was graced by Parliamentary Secretary to the Premier, and Parliamentary Secretary for the Arts Hon Julia Finn, Deputy Consul General of India Sanjay Mulluka, CEO of Multicultural NSW Joseph La Posta, City of Sydney Councillor Lyndon, Delegates from United Nation Australia UNAA. We were honored to join us as well, making the evening even more special! 🤝🌍
We would like to express our heartfelt congratulations to the Telugu music director Koti Garu who was bestowed with a well-deserved Lifetime Achievement Award for his outstanding contributions to the music industry!
This event has not only brought together diverse communities but has also served as a platform to strengthen the cultural ties between India and Australia. 🇮🇳❤🇦🇺 The power of music knows no boundaries, and we believe that it has the incredible ability to foster understanding, friendship, and harmony among people from different backgrounds.
We extend our sincere gratitude to all the attendees, performers, volunteers who made this event a resounding success! 🙏 Your unwavering support and enthusiasm have truly made a difference in showcasing the richness of our multicultural society.
Let's continue to celebrate the beauty of music and nurture the bonds that unite us. Stay tuned for more exciting events and initiatives from AISECS as we strive to promote cultural exchange and harmony in our community! 🌍