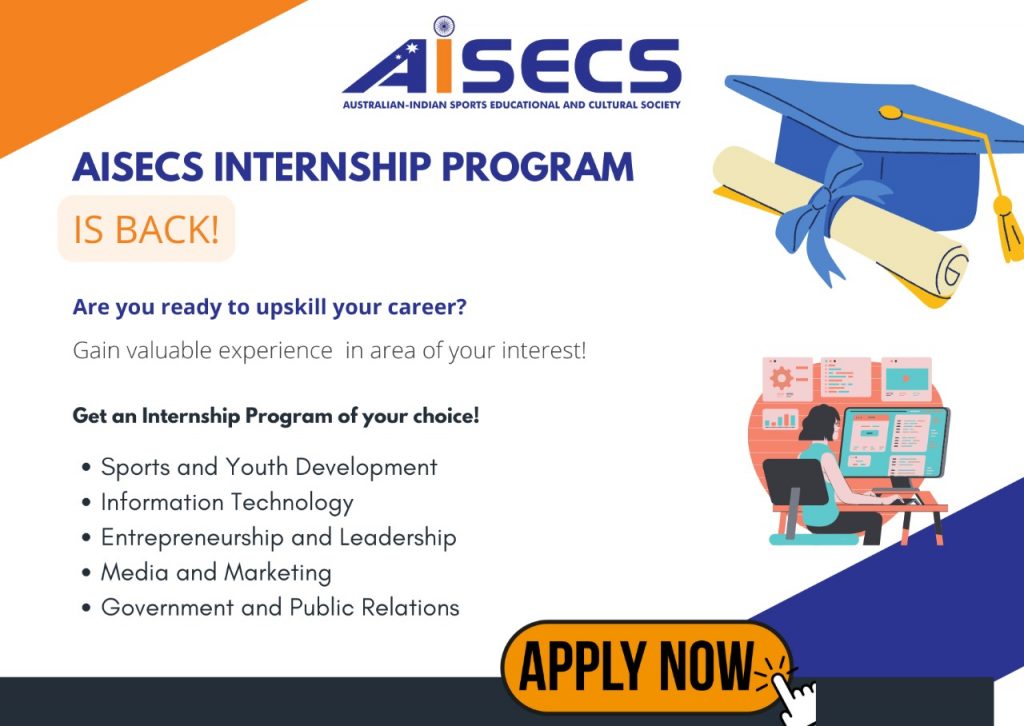 COVID-19 Remote Internship Program
An internship is all about a professional learning experience that offers you the chance to not just enhance your skill set and learn about the field, but to demonstrate the industry acumen on the job. It is a valuable opportunity to get familiar with the professional world and makes it easier to put the hard yards in your career.
The world is steadily recovering from the COVID19 Pandemic which has redefined the standards and requirements of roles and responsibilities irrespective of the industry. The Australian Indian Sports, Educational and Cultural Society (AISECS) are pleased to launch the AISECS Internship Program 2022 that aims to familiarize budding professionals with the industry demands and get you one step closer in conquering your dream job!
The Internship Program by AISECS is designed to be flexible for students all around the world to help you in developing the practical skills that employers might look while you are ready to face the placement interview and enter the job market. We aim to give you valuable work experience to boost your resume and explore career pathways. Our mission is to create career professionals, and business owners thrive.
This is an opportunity for you to not only demonstrate your interests and past expertise, but indulge yourself in real-time challenges by getting involved in exciting projects that will test to bring out the best version of yourself.
With our online programs, we aim to groom our interns by providing one-to-one support; allow you to market yourself  to future employers, and kick start your career with an understanding of management skills. Completing an internship will always remain an excellent way to gain confidence and create a professional network. You also have an opportunity to choose from a range of interesting categories that connects your career ambitions.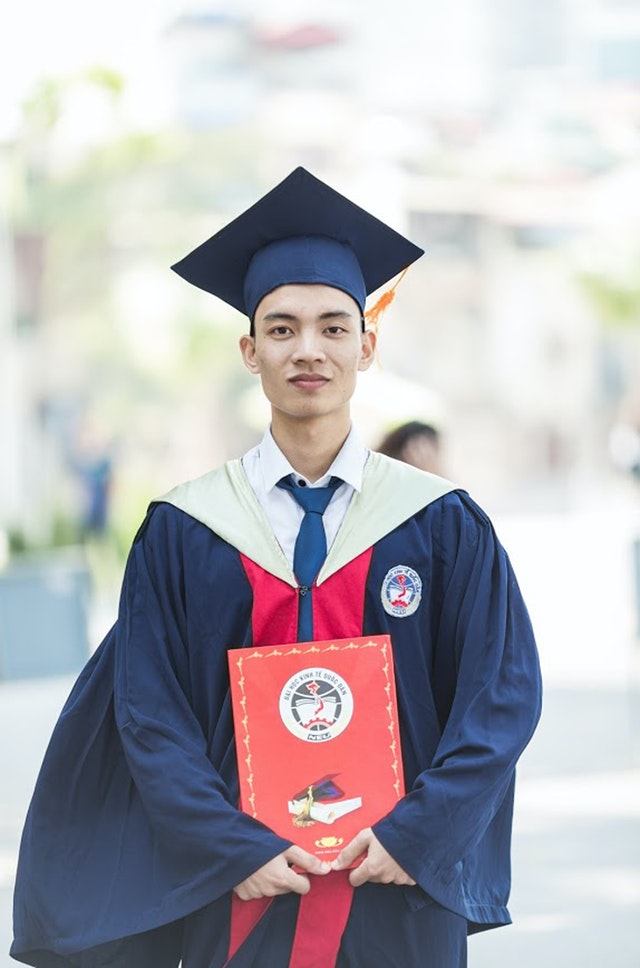 SPORTS & YOUTH DEVELOPMENT
Due to the rising popularity of sports all around the world, Sports Management is an emerging field of study with plenty of career opportunities other than playing in various fields.
This era is all about working on Computers as technology continues to advance; more people are needed to work in the field of information technology. So if you are innovative, this program definitely belongs to you.
ENTREPRENEURSHIP & LEADERSHIP PROGRAM
Being an entrepreneur can be challenging and sometimes exhilarating, but once you are the boss, all the decisions and leads belong to you.You need to have a good observation to stand out.
In today's connected world, media plays a key role in keeping people informed and updated. It is one of the most dynamic and diverse industries. Media & Marketing are related in that they all involve working with the written word and are interdependent on various social media platforms.
GOVERNMENT & PUBLIC RELATIONS
You are skilled, you brim with ideas, possess leadership skills, like the excitement of new challenges and are able to thrive in a fast-paced environment then this program brings you the most dynamic opportunities across public relations.
Benefits:
• Get a verified certificate upon internship completion.
• Provides you global experience and recommendations will be sent to the Partner companies.
• Helps you in creating a strong professional network and secure good references.
• Mentorship and guidance will be provided throughout the program.
• Opportunity to work within organisational requirements.
• To work as part of a team and develop effective workplace ethics.
Eligibility Criteria:
• These internship programs are open for undergraduates, graduates or any relevant degree holder from a recognized institution.
• Applicant must be fluent in English and must be Computer literate in standard software applications.
• Applicant must be a critical thinker, accountable for their own work and an efficient team player.
• He/She must have a demonstrated ability to interact successfully with individuals of different cultural backgrounds and beliefs, which includes a willingness to be tolerant of differing opinions and views.
Internship Period:
The period of each internship spans 12-15 weeks, depending upon the time of the completion of the work assigned. You are expected to report to work punctually and to put in the full number of hours required to complete the allocated task. The exact dates for the beginning and ending the internship, as well as the specific work schedule, are to be agreed upon by the intern as decided by the organization or any partner companies
Applications are now open –
Submit your online application by the 30th of March 2022. Team AISECS wishes all applicants good luck!