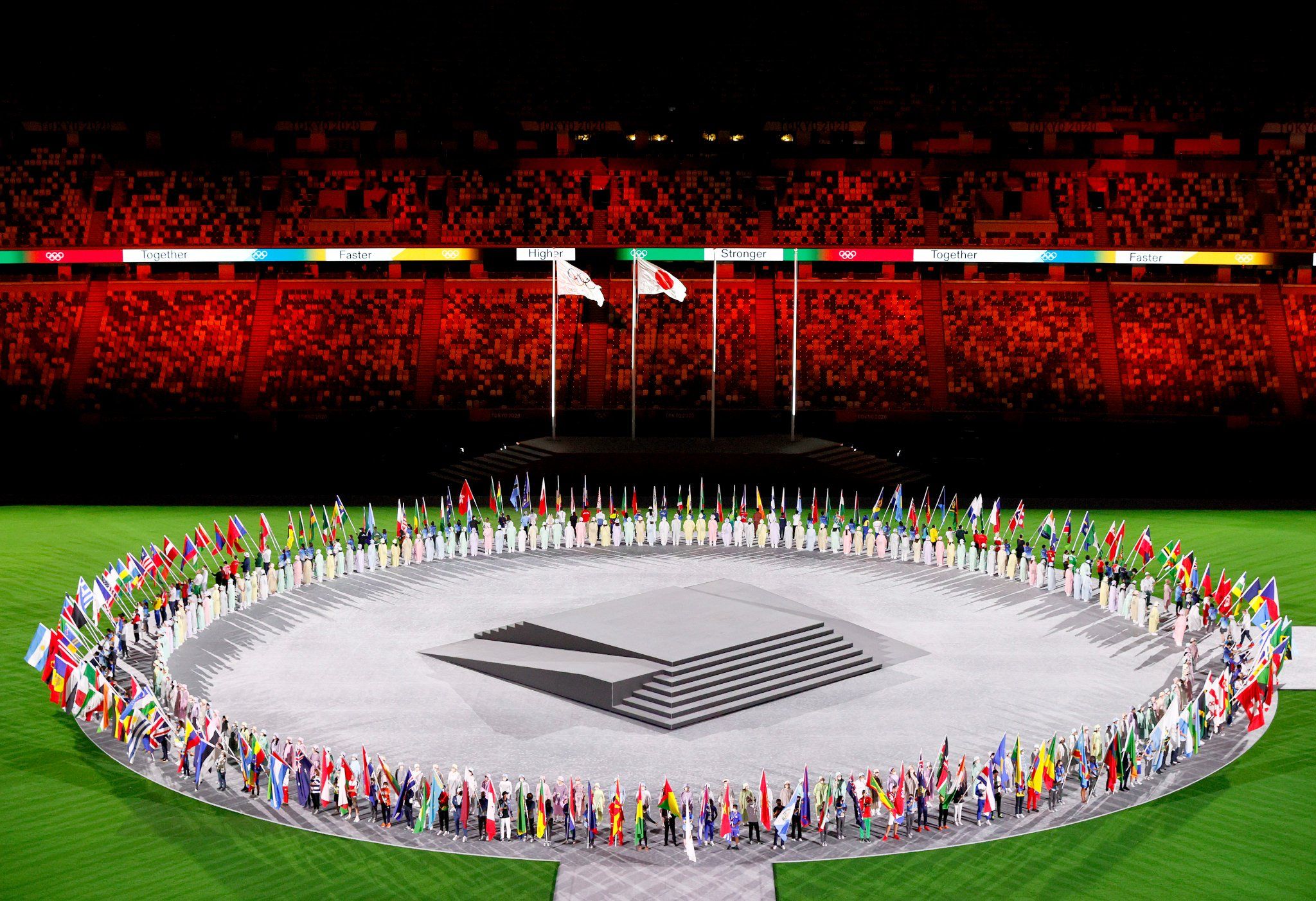 Feature Image Courtesy : Olympics
Two nations. Two historic Olympic campaigns. Lots of achievements. Both – India and Australia had plenty of reasons to celebrate in the Tokyo Olympics 2020, which was postponed and pushed by a year amid the coronavirus pandemic.
Starting off with India, they registered their best-ever tally of seven medals at the Olympics as it secured one gold, two silver and four bronze medals in Tokyo, surpassing the previous best haul of six at the London Games in 2012. India's tricolour was raised during the medal ceremonies in weightlifting, hockey, badminton, wrestling, boxing and athletics at this edition of the Olympics.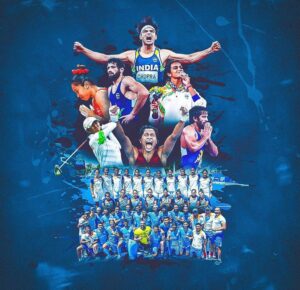 India's first ever Olympic gold in athletics came in Tokyo when Neeraj Chopra registered a best throw of 87.58m in the final to seal victory.
Mirabai Chanu won a silver medal as she lifted a total of 202kg (87kg+115kg) in the women's 49 kg category.
The Indian men's hockey team ended a 41-year medal drought at the Olympics after defeating Germany 5-4 thanks to a magnificent comeback in the bronze medal match.
Lovlina Borgohain and PV Sindhu picked up a bronze medal in Boxing and Badminton respectively.
Coming to Australia, they had an incredible successful campaign with a final medal tally of 17 gold, 7 silver and 22 bronze. Australia surpassed its Sydney 2000 haul and drew level with its all-time benchmark of 17 golds at Athens 2004. Emma McKeon and fellow swimmers claimed nine gold medals; more than Australia's entire Olympic team managed at each of London 2012 and Rio 2016.
Below is the list of Australia's medallists from the Tokyo Olympics –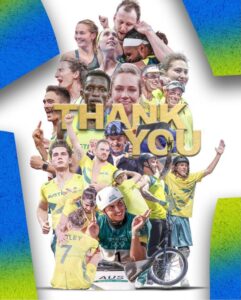 Gold – Jessica Fox, Logan Martin, Matt Wearn, Keegan Palmer, Izaac Stubblety-Cook, Kaylee McKeown, Emma McKeon, Ariarne Titmus, Bronte Campbell, Meg Harris, Cate Campbell, Chelsea Hodges, Jean van der Westhuyzen, Thomas Green, Lucy Stephan, Rosemary Popa, Jessica Morrison, Annabelle McIntyre, Alexander Purnell, Spencer Turrin, Jack Hargreaves, Alexander Hill, Mat Belcher, Will Ryan
                                                                                                                                                          Silver – Nicola McDermott, Taliqua Clancy, Mariafe Artacho del Solar, Kyle Chalmers, Jack McLoughlin, Ariarne Titmus, Kevin McNab, Shane Rose, Andrew Hoy, Lachlan Sharp, Tom Craig, Tom Wickham, Matthew Dawson, Joshua Beltz, Edward Ockenden, Jacob Whetton, Blake Govers, Dylan Martin, Joshua Simmonds, Tim Howard, Aran Zalewski, Flynn Ogilvie, Daniel Beale, Trent Mitton, Tim Brand, Andrew Charter, Jeremy Hayward
Bronze – Patty Mills, Joe Ingles, Matthew Dellavedova, Aron Baynes, Jock Landale, Matisse Thybulle, Chris Goulding, Josh Green, Nathan Sobey, Dante Exum, Aron Baynes, Duop Reath, Nick Kay, Ash Moloney, Kelsey-Lee Barber, Harry Garside, Jessica Fox, Rohan Dennis, Melissa Wu, Andrew Hoy, Kareena Lee, Owen Wright, Brendon Smith, Emma McKeon, Cate Campbell, Emily Seebohm, Kaylee McKeown, Izaac Stubblety-Cook, Matthew Temple, Alexander Graham, Kyle Chalmers, Zac Incerti, Thomas Neill, Ariarne Titmus, Madison Wilson, Leah Neale, Ash Barty, John Peers, Jack Cleary, Caleb Antill, Cameron Girdlestone, Luke Letcher, Ria Thompson, Rowena Meredith, Harriet Hudson, Caitlin Cronin
More importantly, the achievements and celebrations of the Tokyo Olympics go beyond the field.
"For the first time since the pandemic began, the entire world came together. Sport returned to centre stage. Billions of people around the globe were united by emotion, sharing moments of joy and inspiration" said Thomas Bach, the president of IOC.
In times full of negativity, sport once again came to the rescue and gave people reasons to celebrate and reasons to smile. Not only did we celebrate our own victories, we also celebrated each other's success and felt gutted at times for the ones who nearly achieved history.
A huge mention goes to everyone involved behind the scenes in making the Tokyo Olympics 2020, a successful and iconic event.
Apart from the numerous things that Tokyo Olympics taught us, it also showed us the level of success athletes can achieve when they are recognized and backed from the beginning; when they are provided a foundation and ecosystem that helps them learn and acquire skills at an early stage of their respective careers.
Australian-Indian Sports Educational & Cultural Society (AISECS) strongly believes that Australia and India have truly evolved as nations and have supported each other tremendously in various frontiers. Sport is one such medium that unites the two nations and proves to be an opportunity where both the nations can learn from each other.
India, for instance, can learn about the background work that goes behind in setting up a sporting ecosystem from Australia while Australia can learn sporting values and never-give-up attitude from athletes in India, with humble beginnings.
An exchange program for athletes from both nations would be a fantastic opportunity for both nations and their sporting heroes to bond with each other and Australian-Indian Sports Educational & Cultural Society (AISECS) look forward to being involved in making it happen.