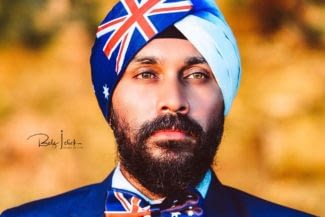 Australian Indian Sports, Educational and Cultural Society (AISECS) , a not-for-profit Australian organisation aims to promote, enhance and facilitate sports, education and cultural investment between Australia and India.
Gurnam Singh, the Founder of AISECS strongly believe that Australia-India relations have always been unique and special. Cricket, hockey and football share a common space in the hearts of Australians and Indians. Education is Australia's third largest export, and India is one of Australia's largest importer of foreign education.
"Our mission with this organisation is to bridge the gap between the two great countries through sport, culture and education. We endeavour to do so through cultural and charitable initiatives across all aspects that bring the two countries closer."
"Here at AISECS we are about you, the community, and how we can better empower, support and connect you with those that will help make a difference."
"Our vision at AISECS is to be an active voice, be involved in promoting peace and development within the two nations and enhance the bilateral Australia-India relationship. "
"AISECS Vision is achieved by being involved in Australia and India through encouraging, harmony and advancement, to continue our efforts to ensure that within the two great nations and enhance the bilateral Australia-India relationship in respective fields and to learn, respect and accept."
"Our goal is to build a future through inclusion by involving the community, the government, the private sector, as well as individual influencers and groups to advance Australia-India cultural relations."
AISECS will maintain a close working relationship with its stakeholders including the Government of India, Government of Australia and most importantly the people of both countries.
AISECS members will be actively involved in positive-impact initiatives and will contribute to AISECS's vision of strengthening and improving bilateral relationships.
We are proudly associated with McGrath Foundation, Cricket Australia, Sydney Cricket Ground Trust, NSW Police, MS Dhoni Cricket Academy and other charity houses which contribute to enhance multiculturalism in Australia.