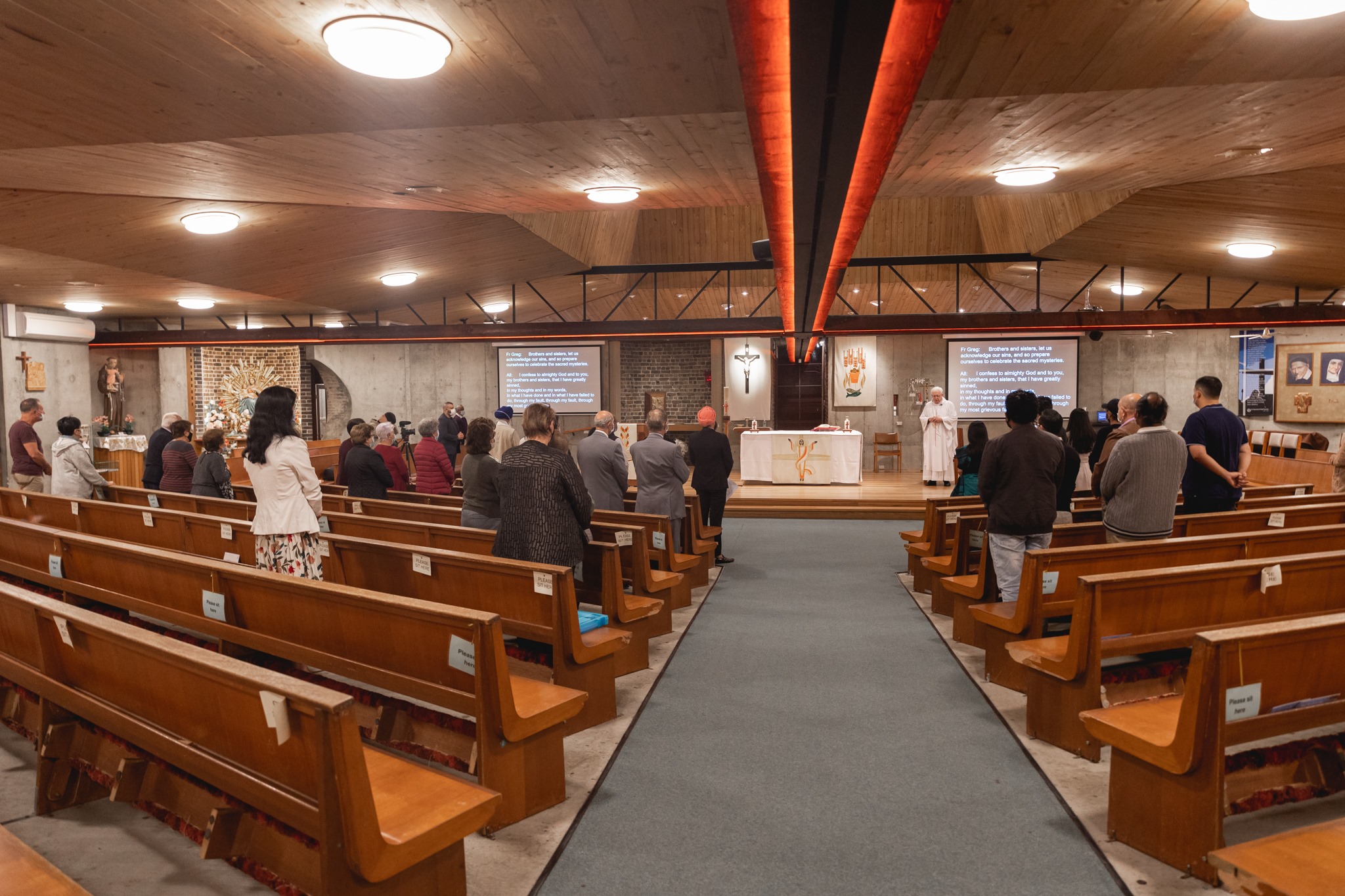 Australian-Indian Sports Educational and Cultural Society (AISECS) organized a prayer meeting for India at the St Anthony's Catholic Church on 10th May 2021, in the hour of the Covid crisis to show our solidarity to friends and families in India who are going through the most difficult times while pandemic being at its peak.
 
People from different faiths came together to show solidarity & to pray for the well being of the people of the South Asian country in the grip of a deadly second wave of the COVID-19 pandemic.
Gurnam Singh, Founder of AISECS said, "Prayers are magical, they have healing powers. I believe in bringing people together and stand by each other during tough times. However, that is why we kept the prayer meet open for the whole Indian- Australian community"
 
MP Victor Dominello, NSW Minister for Customer Service and Manish Gupta, Consul General of India in Sydney, his wife Nimisha Gupta and Councillor Sarkis Yedelian also attended the prayer meeting.
 
"I have been to India three times and Italy three times," said Mr Dominello of Italian origin, adding, "I know that India is a deeply spiritual place. And through our prayers, we are hoping that they will find some comfort."
Consul General of India in Sydney, Manish Gupta also expressed gratitude for Australia's support and prayers.
Mass prayers were led by Father Gregg.
We at AISECS pray for the health of everyone around the world and hope we can bring an end to the COVID19 pandemic by staying together and supporting each other in such unprecedented times.
Our heartfelt thanks to the Indian and Australian communities for coming and joining hands together.
Also, we are grateful to Roseanna Galo for helping in organising the prayer meeting.