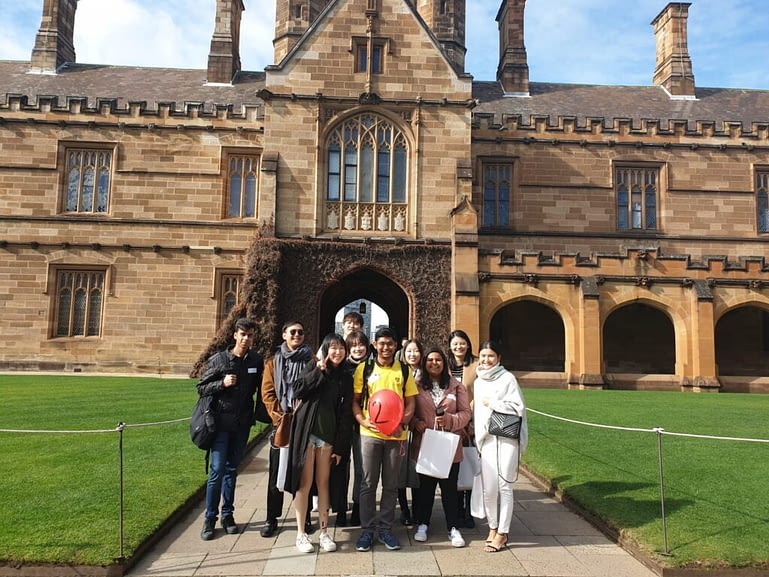 [vc_row][vc_column][vc_column_text]In the times of the pandemic, most of the international students had to keep their respective study plans on hold and play the waiting game for international borders to open.
However, NSW Treasurer Dominic Perrottet announced the long-awaited rescue plan for the $14 billion international education sector on Thursday.
Mr. Perrottet said that the international student allocation would be executed in addition to the current number of returning Australians allowed into NSW each week. "This won't be at the expense of returning Aussies. We will continue to bring back 3000 people per week, well more than any other state," he told Sydney Morning Herald.
The proposal to return some international students to NSW universities is a joint undertaking between the NSW Government, Study NSW and all NSW universities. It is an important first step to safely mark the return of international students so they can continue their studies on campus. The proposal has been submitted to the Australian Federal Government for approval.
According to Study NSW, under the proposal, initially 250 students from NSW universities will arrive in Sydney per fortnight on chartered or commercial flights. The plan will be evaluated after two months with a view to scaling up to bring in larger numbers of international students thereafter. Students who have an 'in-person' or professional experience requirement to complete or continue their studies will be prioritised.
On arrival, students will be required to quarantine for 14 days in government supervised purpose-built student accommodation.
The return of international students will immensely contribute and support the NSW economy after they already lost one-third of its international student community in 2021.
For further information and updates, visit the Study NSW website.[/vc_column_text][/vc_column][/vc_row]