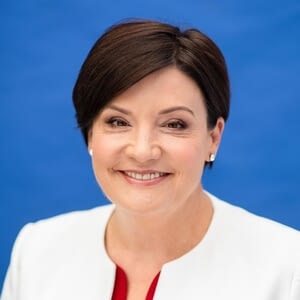 I would like to send my warmest congratulations and best wishes to Sikhs across Australia and overseas who celebrated Gurpurab on November 12, marking the 550th birthday of Guru Nanak Dev Ji; the founder of Sikhism and the first of the 10 Sikh Gurus.
Guru Nanak's teachings of peaceful faith and meditation, of selfless sacrifice for the welfare of all, of equality between all human beings, and of Sarbat Da Bhala, the peace and prosperity of all humanity, are just as important to all of us today as they were hundreds of years ago when Guru Nanak first founded Sikhism.
Guru Nanak taught Sikhs and non-Sikhs alike that we are at our best when we look after one another, that communities from all over the world can live in peace and harmony with one another, and that a prosperous and happy life is something that everyone should be able to enjoy.
These are values that will always be close to my heart, and to the hearts of all of us in the Labor Party.
It was an honour and a privilege to host the celebrations of Guru Nanak Dev Ji's 550th birthday with the Consul General of India Mr Manish Gupta, the Australian Indian Sports Educational & Cultural Society (AISECS), Sikhs, and well-wishers of Sikhism last night at Parliament House. I hope that our state's Gurpurab celebrations grow stronger with every passing year and will be attending more of them in the coming days.
Best wishes and a happy Gurpurab to all Sikhs and to all well-wishers of Sikhism across Australia and the world. Happy Gurpurab 2019!