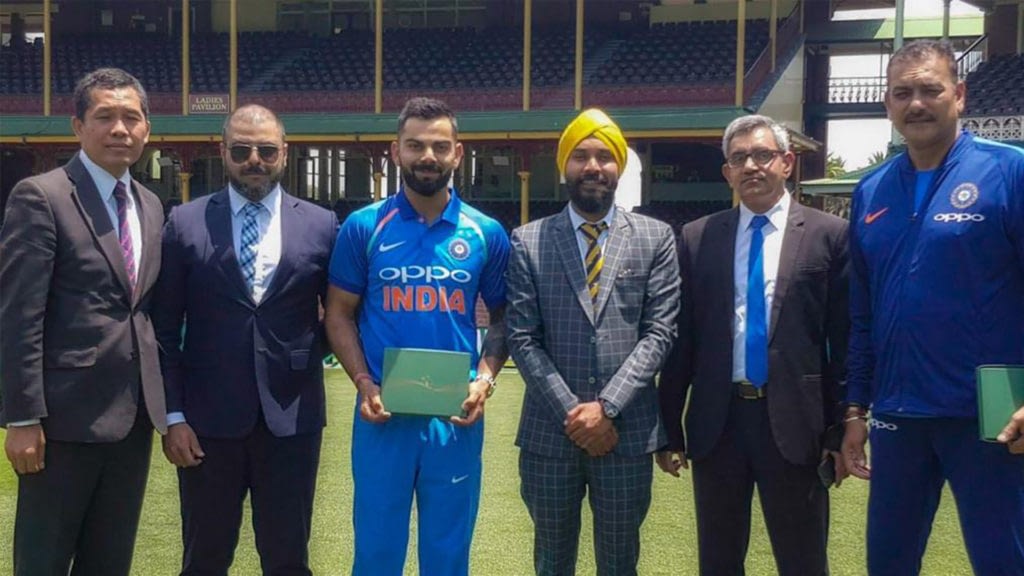 Indian cricket team's captain Virat Kohli and coach Ravi Shastri have been granted honorary membership to the Sydney Cricket Ground.
This honour has been granted to only two other international cricketers in the past. Former Indian cricketer Sachin Tendulkar and West Indies great Brian Lara are the honorary members of SCG.
"The SCG congratulates Team India for securing its first Test series win on Australian soil," said SCG Chairman Tony Shepherd in a statement.
"It is wonderful to see the world's largest cricketing nation putting its focus firmly on Test cricket – a step that will reinforce the pre-eminence of Tests in the global cricketing landscape.
"Virat and Ravi have been at the forefront of that and Test cricket are well served having both placing such significance on the five-day format."
Australian-Indian sports educational and cultural society (AISECS) took the initiative to get the achievement of these Indian cricket legends acknowledged in Australia.
Gurnam Singh, the founder of AISECS, was present at the moment. He says Virat Kohli was humbled and excited at the moment.
Virat Kohli has become the only Indian cricket captain to win a test series on Australian soil.