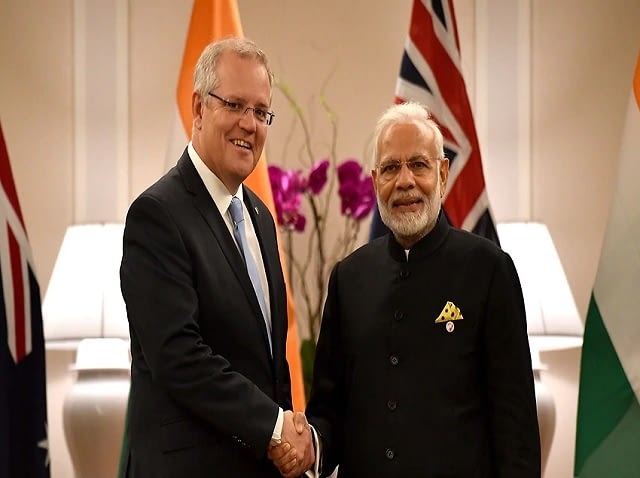 A few days back, there was a wave of despair and depression among all the International students when Australian Prime Minister considering the current health situation gave the statement, where he said- visitor visa holders and International Students who are unable to support themselves due to the corona virus crisis can return to their home countries as their main focus will be on their own citizens and residents (source: News.com.au). This led to an outrageous reaction of the public as this was all unexpected from the government.
Today, Hon'ble Prime Ministers of India and Australia Shri Narendra Modi and Scott Morrisson had a telephonic conversation to discuss the ongoing Covid-19 pandemic and the strategies both the governments are adopting for the safety of their countries. As we know, in the counting of International Students, most of the space is constituted by the Indian students.
All in all, both the nations decided to stand together amid this crisis and agreed to share the bilateral experience. Indian Prime Minister stated that their government will provide necessary facilitation and support to all the Australian citizens stuck in India due to travel restrictions. (Source: PIB)
On similar grounds, Australian Prime Minister assured that the Indian community, including Indian international students would be considered as a significant part of the Australian community.  The two leaders agreed to remain attentive to the wider significance of the India-Australia partnership, including in the Indo-Pacific region, even as they focus on solving the present health crisis, the statement said.